Lappset is the company with a great history behind. Started from 1970 as a family business in Rovaniemi now is famous all over the world. Moreover, Lappset possess a number offices outside the country (subsidiaries).

Lappset is B2B Company and trying to build new useful bonds or collaborations in a very trustful and sustainable way. Nevertheless, all their marketing is orientated for both organizations and the end-customers. The company keeps the trust around their product and activities. Also, the company cooperated with all of the customers by using appropriate social media channels in a very professional way. Each social media is regularly updated and keeps strong communication with their clients.
Lappset Group pays a strong attention towards their brand identity which is extremely important doe maintaining the professional view and one more time – trust.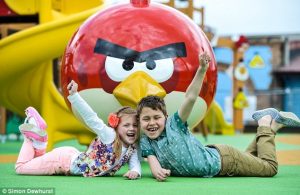 All the social media profiles that Lappset Group uses are chosen very wisely in order to keep connection with all of the possible target grous and keep their awarenss around all the ned-users. They use Instagram, Twitter, Youtube, Facebook and even Printerest. Regarding their web-page, all the social media profiles are link to their main page. Web-page is organized very wize so that any user won't have any issues concerning navigation.Concerning other ways of marketing and keeping in touch with more end-user Lappset uses the traditional marketing approach as well. They publish some articles by using Finnish National News Agency.
My personal opinion about marketing strategy of Lappset group is that the open the whole potentian. The company is developing itself by taking into concederation all the modern trends and therefore make their brand transparent and clear for the customers.