Good evening to you, dear reader!
As it has been a long time since I published my last blog, a lot of new things has happened, a lot of new thoughts came up to my mind. My studies in LaplandUAS are covering many customer relation aspects, as well as business analytics and development. Though, I am becoming more motivated to think of different sides of customer behavior, existing now and taking place within processes of big and branded companies.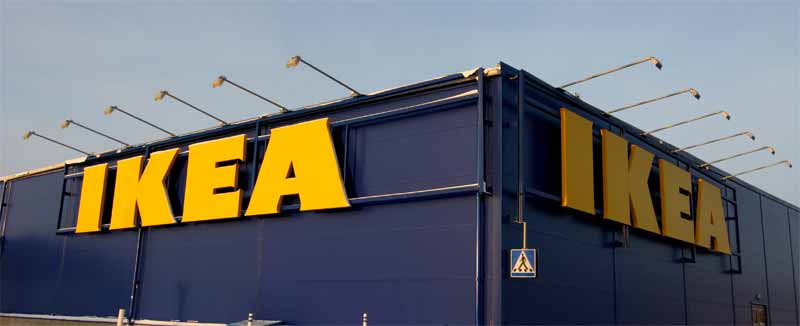 Thus, let me talk a bit about the companies, those are aimed on giving their customers a free choise of a journey they want to experince during visiting a store. These companies work very accurately on combining particular services into one to fulfill several customer's needs. As a good example of this case, I would preferably mention IKEA branch in this blog post. Coincidentaly, as a part of our study unit programme, we have had a trip to one of the IKEA facilities in Haaparanta, Sweden. There we had almost two hours for going through the store and exploring it from the customer's point of view. IKEA has a great brand image, implemented in the design of all stores of it – blue and yellow colours and stict square-shaped building form. Therefore, they sustain simplicity in design all the way inside a marketplace, putting products into groups and sectors, placed in the most suitable order to catch customer's sight on it. However, this order stays not only for attraction – the main role is to go through all needs of the customer, allowing him to pick every desired product step-by-step, basing on the things he had already added to his cart.
While having a walk in IKEA, it is just impossible to get lost, because during the path you can easily find info points, as well as customer service spots with IKEA staff and internet access. Moreover, there are directing arrows projected on the floor in the hallway, so you always know how to get to exit. The last part before it is a big storage with all the furniture found in previous parts of the store. It is a very convenient feature of IKEA, you just have to write a number of a bed or chair you liked, go with it to the finish, find a box you need and go with it to cash register. And even here we are provided with an option of self-checking and paying; on the other hand there is a worker, willing to help you dealing with all stuff you're going to buy.
After the payment, you are free to go home, or stay for a cup of coffee, hot dog, desert, or something else, in case you are tired and humgry after your customer journey. The prices in IKEA's bistro are way cheaper than anywhere else in Finland or Sweden, so it is a really valuable opportunity to have a short lunch after shopping, or before, in order to have good mood and energy (it can take 3 hours to go through the whole shop, believe me).