---
Join the club. Enjoy to travel.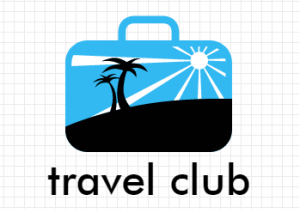 ---
International travel agency Travel Club is one of the international companies that organize tours for tourists from all over the world. Travel Club was founded in 2017 today in its assortment such directions as: Austria, Andorra, Belarus, Bulgaria, Hungary, Greece, Georgia, Dominican Republic, Indonesia, Egypt, Spain, Italy, China, Cyprus, Latvia, Lithuania, Mauritius, Maldives, Mexico, United Arab Emirates, Portugal, Russia, Seychelles, Thailand, Turkey, France, Finland, Czech Republic, Sri Lanka, Estonia.
In all countries, our clients are served by trained and highly qualified employees. Their work is built on one principle – the reservation service confirms the hotel seats, the operations department provides transfers and excursions, and the staff of the guest relation department helps clients feel at home. This allows Travel Club to make the tourists' rest a quality and comfortable.
Cooperation of Travel Club with more than 20 international and national companies working for sending and receiving tourists allows us to provide quality services to tourists.
Our profile – high-quality service of tourists on the most popular destinations of foreign tourism. Professionally working with large tourist flows and well understanding the situation on the tourist market, we choose reliable airlines and the best hotels. We can offer ample opportunities for tourists to relax, organize an excursion to a seminar or conference, children's recreation, VIP tours.
Travel Club has a well-deserved reputation as one of the most high-tech companies in the global tourism market. The work of offices, partners and agents is maximally interconnected and automated, the online booking system is progressive and easy to use. Complete computerization and well-functioning system of work do not allow loss of information. This allows us to smoothly and accurately serve thousands of tourists, even in the peak of the tourist season.
We work only with trusted and reliable partners. Air transportations are carried out by the largest airlines of the world with a modern fleet. Among them are Aeroflot, Norwegian Airlines, Thai Airways, Emirates, Qatar Airways, Air Baltic, Air Europa and others.
In the hotel sphere, our partners are leading chains of hotels, including Marriott, Sheraton, Le Meridien, Sol Melia, Princess, Hilton, Iberostar, Four Seasons and others.
Travel Club pays special attention to quality control of the provided services at all stages. We carefully track each application from the moment of entering the Travel Club before the return of the tourist home.
Each direction of the company is continuously developing, and all our partners are involved in this process, not to mention employees of Travel Club. So, the company the results of our work constantly confirm its slogan – High Technology of Tourism.