UNIVERSITY OF SALZBURG
University of Salzburg consists of 4 faculties and 32 departments with approximately 2.800 employees and over 18.000 students and is part of a global network of university partnerships, currently including around 230 universities and 400 cooperation agreements worldwide. It supports Dual Career through the installation of a Dual Career coordinator, representing the interface between the university and KADA, a governmentally financed Dual Career programme that operates at national level. The university's Department of Sport Science and Kinesiology runs several laboratories and the Olympic Training Centre Salzburg-Rif, offering specific diagnostics and training facilities that are used by many top athletes. The University of Salzburg is encouraged to facilitate the combination of elite sport and academic studies.
Contact:
Assoz. Prof. Herbert Wagner, PhD, herbert.wagner(a)sbg.ac.at
M.Sc. Philip X. Fuchs, philip.fuchs(a)sbg.ac.at
UNIVERSITY OF HAMBURG
University Sport Service Hamburg is the central service institution for grassroots and elite sport, offered to the about 90.000 students and about 16.000 employees of 20 Institutes of Higher Education in the Metropolcity Hamburg.
The Service is based and part of the central administration at the University of Hamburg, which consists of 8 faculties and 150 departments with approximately 12.500 employees and over 42.000 students and is part of a global network of university partnerships. For this reason, the University cooperates with numerous international universities and welcomes international students and academics to Hamburg. The University is also a member of several international higher education organizations and has signed the Magna Charta Universitatum, the Erasmus agreement and the Code of Conduct.
The University Hamburg supports Dual Career of Student Athletes since 2002 based on the contract "Partneruniversities of elite Sport", signed between the German University Sport Federation, adh, the University, the Olympic Training Center Hamburg, Students Service Hamburg and certain Sport Federations. A close relationship between the Dual Career coordinator of the Olympic Centre, the University Sport Service Hamburg and the University is part of the national project.
Contact:
Mr. Jörg Förster, foerster(a)sport.uni-hamburg.de
LAPLAND UNIVERSITY OF APPLIED SCIENCES
Lapland University of Applied Sciences is the northernmost university of applied sciences in the EU. It has three campuses in the Arctic cities of Kemi, Tornio and Rovaniemi, located in Finnish Lapland. Lapland UAS focuses in managing with Arctic conditions and our activities are based on entrepreneurial and business-driven approach. LAPLAND UAS's is an internationally recognized educator, developer and partner. The university provides tertiary level education at 4 departments (Social Services, Health and Sports; Industry and Natural Resources; Business and Culture; Hospitality and Tourism), and applied research in all these areas. Lapland University of Applied Sciences operates in close cooperation with sports centers in Lapland, and it is active developer in the EU in the field of sports
Contact:
Lic. Sport.Sci Heikki Hannola, heikki.hannola(a)lapinamk.fi
Mr. Niko Niemisalo, niko.niemisalo(a)lapinamk.fi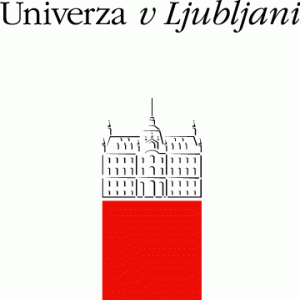 UNIVERSITY OF LJUBLJANA
The University of Ljubljana (Univerza v Ljubljani) (UL; 6 000 staff, 49 000 students) is the largest of Slovenian universities with 26 members. Its mission is to promote basic, applied and developmental research and pursue excellence and the highest quality. Special attention is dedicated to developing talents and among that to the talented athletes. Faculty of Sport is the largest Slovenian institution of higher education in sport science, with the longest tradition of education in this field and has a largest population of student-athletes
The aim of the Faculty is to acquire and transmit in-depth knowledge in the various field of human motor activity, in order to meet the increasing demands of society for professional skills in these areas. The specific objective is to prepare educators, researchers and professionals at university level who will be involved in activities aimed at the achievement and maintenance of the best possible conditions of psycho-physical wellbeing in our society, in schools, in communities, in work environments and in sport activities, both competitive and recreational.
Faculty of Sport supports Dual Career through the help of a teacher tutor and adjustments of study and sports obligations on the base of special faculty regulation called Status of an athlete.
Contact:
Prof. Mojca Doupona Topič, PhD, mojca.douponatopic(a)fsp.uni-lj.si
UNIVERSITY OF CASSINO AND SOUTHERN LAZIO
University of Cassino and Southern Lazio
consists of 5 departments with approximately 300 employees, 10.000 students, 290 faculty members and 53 research units. Students can choose among 11 bachelor, 15 master degree, 10 specialization and 3 doctoral degree programmes.
The university, through the Department of Human Sciences, Society and Health, has established fruitful collaborations with the Italian National Olympic Committee, National Sport Federations and key actors operating in the sport sector with the aim of improving quality and transparency of education and training. At European level, the university acts in collaboration with key organisations, such as the European Observatory of Sport and Employment, the International Sport and Culture Association, the European Athlete as Student network, to contribute to the recognition of sport as a sector of significance at the European level and to the development of a highly skilled workforce.
The University is associated with the Centro Universitario Sportivo (CUS Cassino), member of the Fédération Internationale du Sport Universitaire (FISU), that promotes sport culture and practice and supports dual career programs.
Contact:
Cristina Cortis, PhD, c.cortis(a)unicast.it
EUROPEAN ATHLETE AS STUDENT NETWORK (EAS)
European athlete as student network (EAS) has been founded in 2004 with support of EU Commission during The European Year of Education Through Sport (EYES) It is for universities, sports schools and other educational establishments interested in high performance sport as well as sports clubs and federations which are willing to help their athletes in their studies. The main aim of the EAS -network is to support European athletes in combining high performance sport and education.
OBJECTIVES AND MEANS OF THE EAS-NETWORK
The main aim is to support European athletes in combining high performance sport and education. Supporting the "dual career" means that the EAS-Network strives to optimise the training conditions for athlete/students but also that their future gets secured by making it possible for them to get an education or vocational training, so that they have a safe platform to start from when their sports career is over
THE EAS-NETWORK THEREFORE HAS AS ITS AMBITION
To find and unite partners who are involved in high performance sport and education
To identify and exchange the best practices between countries and institutions
To present suggestions to the decision makers about the conditions for improving high performance sport and education
To act as a link between educational institutions and sports organisations
To develop research projects in the field of sport and education.
Contact:
Prof. Laura Capranica, laura.capranica(a)uniroma4.it