After learning from and traveling together with tourism entrepreneurs and organizations across the Arctic, there was the big task ahead of the ARCTISEN-team to analyse and explore the massive amount of valuable data. Now, during this unusual winter of 2020, we are happy to announce that the launch of the free online course is almost here! Starting today, we invite you to join the teaser of the online course on ARCTISEN's Facebook and Instagram pages. Are you ready?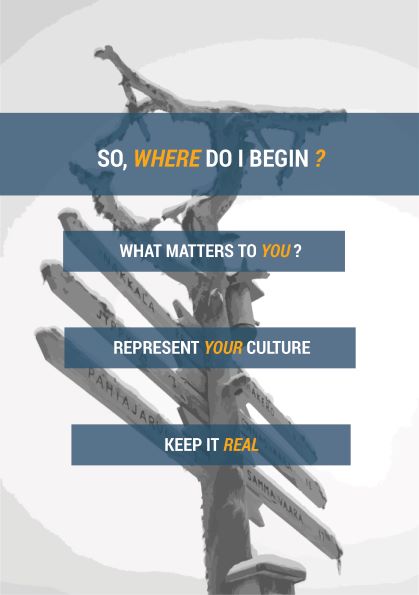 The aim of the social media campaign is to inform tourism entrepreneurs, organizations, students and our followers about the upcoming course and to share some of the practical learnings for developing culturally sensitive tourism yourself! What is cultural sensitivity exactly, how do you work with it, and how does it benefit your culture and your business? We will give the answers! The full online course is free and will be released early next year. With our social media campaign, we hope to inspire and motivate you to participate in the online course and to improve your skills to work in your local cultural and business environment.
However, to capture all the rich and context-specific insights from the online course in a short teaser was easier said than done! Sometimes it can be a bit overwhelming to work with all the data the team has gathered over several years in different countries. That is exactly why we wanted to go back to the core: What are the main learnings that are worth sharing? To find this out, we needed to adopt a bird's-eye view, which was perfectly suitable for us as interns, since we are quite new to the team. The outcome? The "golden three"-rule: Present the three main takeaways per theme in a short and visual way, so our followers get curious to learn more in the online course!
Best wishes,
Emmanuel and Elsbeth
Emmanuel and Elsbeth are interns at ARCTISEN who have joined their forces! Emmanuel is from Germany and he is studying the master's program Arctic Art and Design at the University of Lapland. He is a great contribution to the team, as he helps with creating catchy visuals for the online course. Elsbeth is from the Netherlands and is a master student of the Tourism program at Aalborg University in Copenhagen. She helps with finalizing the online course and tries to raise awareness for it on Arctisen's social media channels.