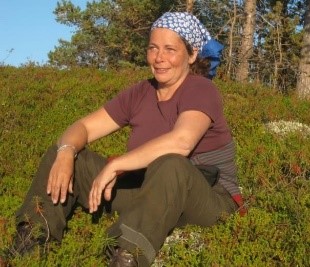 My name is Anne and I have a one woman's company in Inari, Inari handicrafts.

Under the Finnish flag I design and make by knitting and weaving woollen, silk-woollen and linen shawls. My history started already in childhood and I have inherited weaving from my mother and other handicraft enthusiasm from my father.
But that is history, now to this date.
Today I finally started to build my third looms upstairs. I bought the looms in flea market in Inari and had them restored for few years just to be sure I needed them. Meanwhile I had two looms built and working.
My husband has a funny way to keep me on the ground by for example saying: "You already have two looms. I don't see two you so how are you going to survive with one more?"
But I love to try and love to imagine and innovate. It might be colours, size, patterns, whatever. Sometimes I wish I had a weaver who would make my designs real and I could use all time innovating.
So now when I go to upstairs at home, I must choose whether I want to weave red woollen shawl…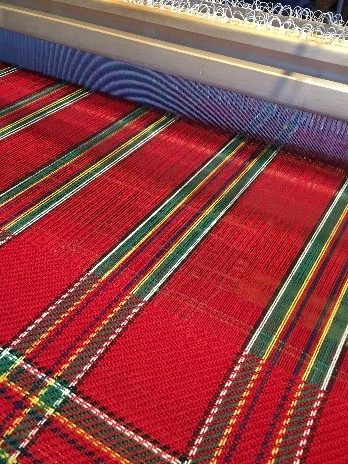 …or red silk shawl…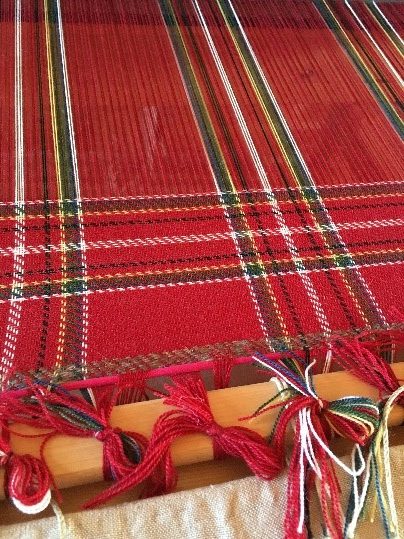 …or perhaps try something quite different with the third looms.
I also know how to use a knitting machine. So, sometimes there are four me: the traditional woollen weaver, the silk weaver, the one in between and then the person arguing with the machine. By the way, it is sometimes saving to be able to blame the machine for the mistakes 🙂
This year I almost had an opportunity to travel with other handicrafters to Ireland. But now because of this Korona epidemic, the journey was cancelled. It is funny how much this epidemic mirrors to normal lives. I had four work trips cancelled, few meetings are kept with teems/skype or else. And all, who has a possibility to work at home should be doing so.
I am waiting for next year's happenings and I would like to participate in a fair in Switzerland in February 2020.
The reason I wanted to participate this Handmade in Lapland -project was the belief in the value of handicrafts now and in the future. For me to be able to show how things are done, how patterns come out and how colours go together is very rewarding.
But now back to orange colours and weaving.
Visit the webpage: www.inaristop.fi
Facebook: Inari handicrafts
Instagram: Inarihandicrafts