Hello!
My Name is Jordana Milne and I am a graduate student from the University of Waterloo in Ontario, Canada. I am here working with Outi Rantala and the rest of the ILA group for two months on a project focusing on nature-based proximity tourism and family vacations. I am very excited to be in Rovaniemi and to be working with this innovative, passionate, and intelligent group of people.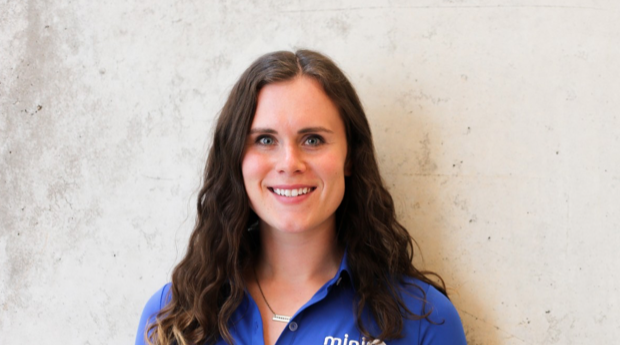 A little bit about myself. I am originally from Winnipeg, Manitoba where I completed my bachelor's degree at the University of Manitoba in Recreation Management and Community Development. During my time here I was a varsity athlete on the women's volleyball team, and spent a lot of time coaching and mentoring children in various day camp and sport settings. From here I moved to Waterloo, Ontario where I am currently finishing up my master's degree in Recreation and Leisure Studies. My thesis focused on meaningful experiences during nature-based recreation experiences in the context of an 8-day mindfulness sea-kayaking course through Clayoqout Sound, British Columbia.
I used phenomenological methods to explore the lived experience of participants, looking at meaningful moments and spiritual experiences in nature. At the start of my second year of studies, my thesis advisor connected Outi and myself, and we began applying for a grant that would help me travel to Finland to join the research group on a project.
As we were successful with this application, I travelled to Rovaniemi to begin this project in early August and will be here collecting data in until early October. The purpose of this study is to explore the ways families' experience nature-based proximity tourism in Finnish Lapland, using sensory ethnography to understand how they connect with each other and the world around them through their senses. We are looking to recruit local English speaking families to go on nature walks in nearby nature spaces. This study will use participant observation in the form of nature walking or hiking, photovoice, and semi-structured interviews to explore families nature-based proximity tourism experiences. Families will explore these nature spaces through sensory activities facilitated by the researchers, allowing them to take on a different point of view in familiar places.
In an anthropocentric era defined by climate change and environmental degradation, this study challenges tourists and the tourism industry to look at tourism in new ways. It will highlight the importance of tourism that involves low carbon emissions, sustainable behavior, and connecting with local nature spaces through the senses. It will look at the ways these experience can enhance family functioning and wellbeing, as well as improve environmental attitudes and beliefs.
I am very excited to begin spending time with families and connecting with local nature spaces myself. If this sounds like a project you, or a family you know would be interested in participating in please give me a call or send me an email and I can provide more information. I am looking forward to learning more about families in Lapland and working towards understanding the ways tourism can help facilitate positive nature relationships!
Jordana Milne
Candidate, M.A. in Recreation and Leisure Studies, University of Waterloo Phone: +358 41 702 3503 Email: jordana.milne@uwaterloo.ca