Location
Luvddiidčohkka / Lodiken.  Kautokeino, Troms og Finnmark, Norway.
Coordinates
Lat. 69° 39′ 52″ N
Lon. 23° 36′ 8″E
Height 639 m
Status
Unesco World Heritage List, Site No. 3
Measurement point of the Struve Geodetic Arc No. 10
 Main station point
Distances to other points
Nuhpealáš 27,5 km
Caravárri 44,5 km
Ávjovárri 29 km
Halde 40 km
Vardfjellet 54 km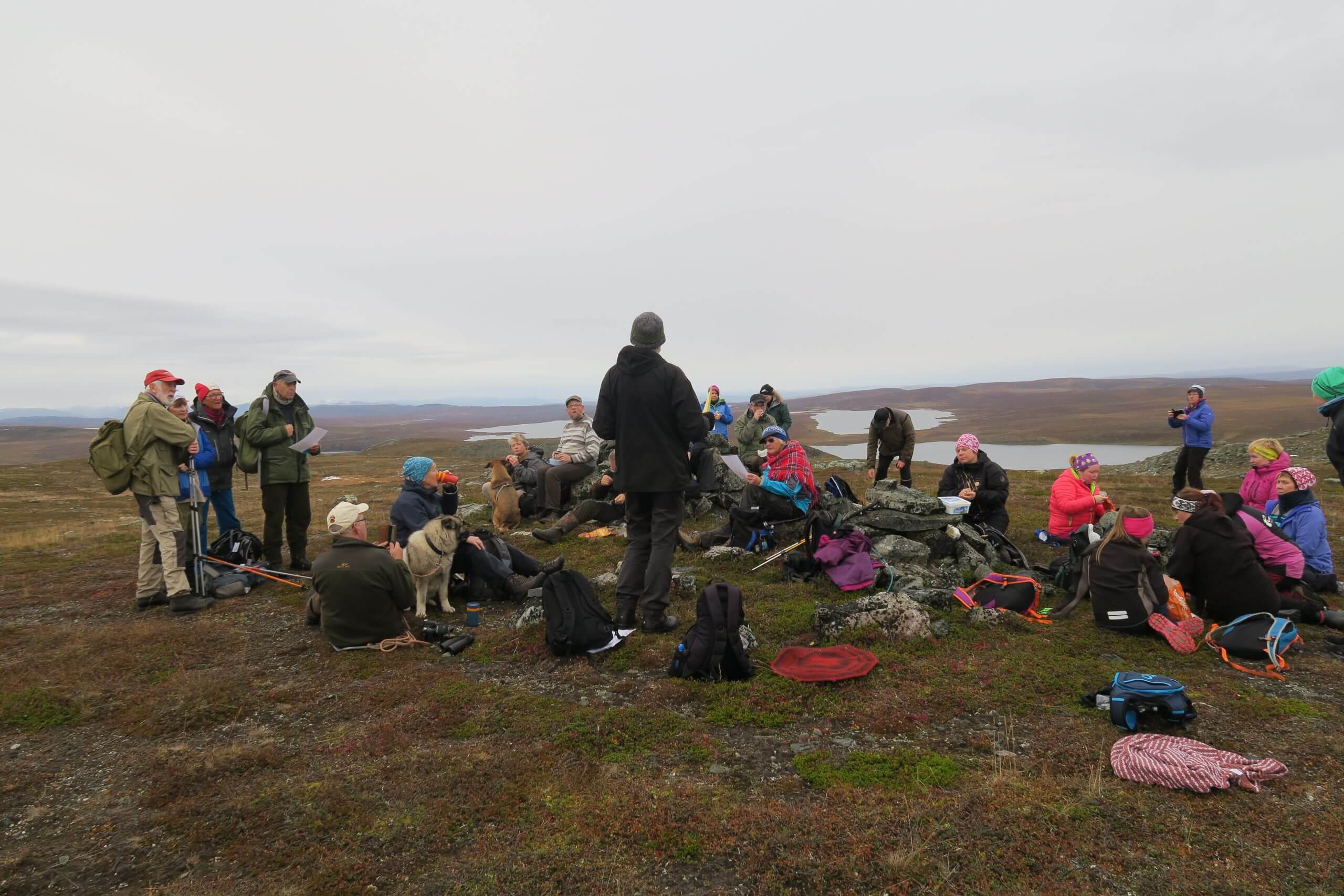 Existing marks on stones or ground
Cairn over point in bedrock. The small cairn on a flat summit of the hill Lodiken is situated about three kilometers southeast of the old road leading from Alta to Kautokeino near lake Holgajávri. Other lakes nearby: Áksojávri nad Bajimus Goastejávri.
The Name information
Name in the "Arc du Méridien de 25º 20′ entre le Danube et la Mer Glaciale mésure depuis 1816 jusqu'en 1855" by F.G.W Struve: LOHDIZHJOKKI.
Land ownership and zoning
Norwegian state represented by Kautokeino municipality. Norwegian Mapping Authority.The Site is conserved by the Act for Ancient Monuments.
Accessibility
Luvddiidčohkka / Lodiken station point resides in a remote spot. It is not recommended to visit earlier than the 1st of June. The nearest road, an old winter road from Alta to Kautokeino (Gargiaveien), runs at a distance of about 3 km from the mountain. It is not recommended to drive by a regular car on the old gravel road to the nearest point. The road is narrow and in poor condition.